Call us for detailed information about our products !
Design Your Machine Yourself
Our Products
Our products can be viewed in detail in the following categories.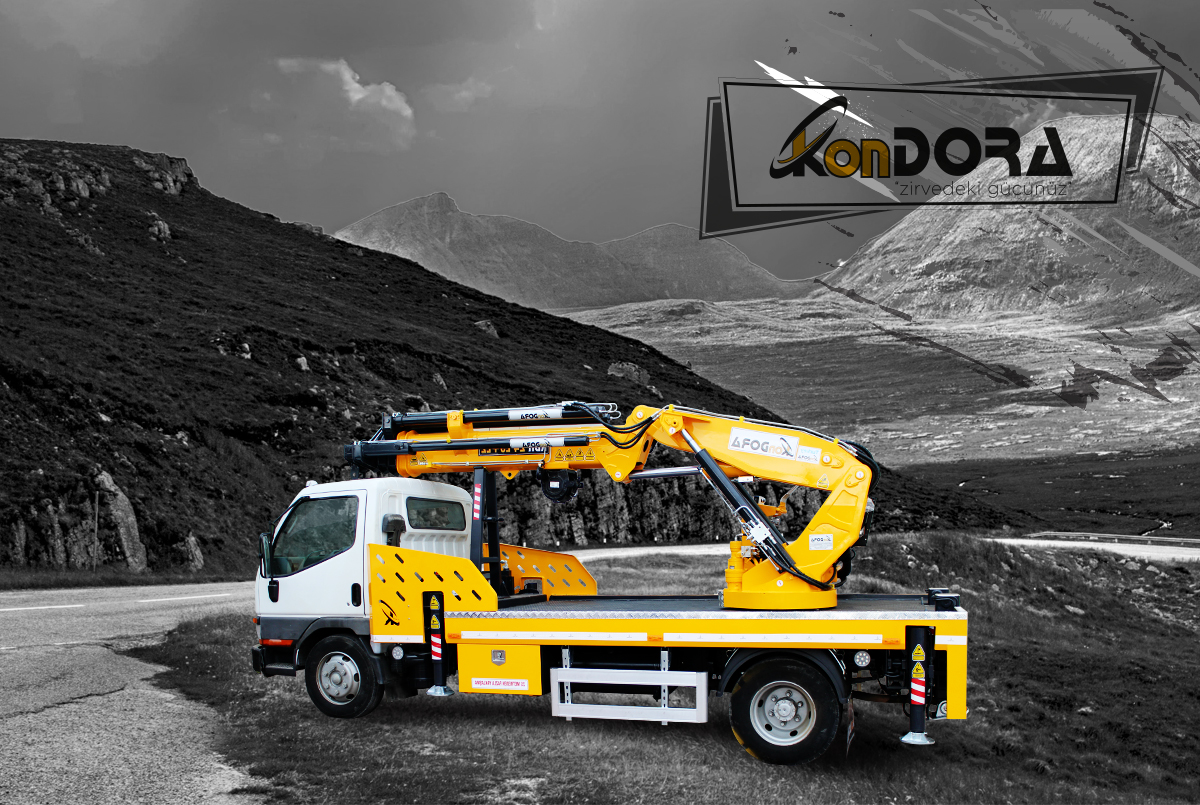 About Our Company
"KONDORA MAKİNA OTOMOTİV LİMİTED COMPANY, a 3 partner family company with experience of 15 years in the sector started production in 2017. Our company whose name was derived from the old Turkish ""DORA"" (PEAK) and from the name ""Konya"" to come up with ""KONDORA"", this company's mentality is always aiming for the top.
Our Goals
Main Goal; Our main goal is to be a number one brand for truck mounted crane systems, project basis customized productions and railway systems in Turkey and all over the world.
Product Variety
While creating our product range, our company's vision is to introduce and elevate our company to global standards by producing products and doing productions in line with EU norms that prioritize customer satisfaction, with advanced technology, with durability and by being at the highest point of the supplier in the market.
Why Us?
Our company, which produces in European standards, certifies the reliability of its products with its CE and TÜV certifications; KONDORA has gained the trust of its customers with its fast and reliable manufacturing and after-sales services through its technical service and production team. Within the framework of these principles is advancing